Hi, I am Ruth, nice to meet you.
I am a User Experience Researcher and Strategist with a technical background and experience managing multidisciplinary teams.
Here are a few notes about me.
For a full breakdown, please refer to my LinkedIn or download my CV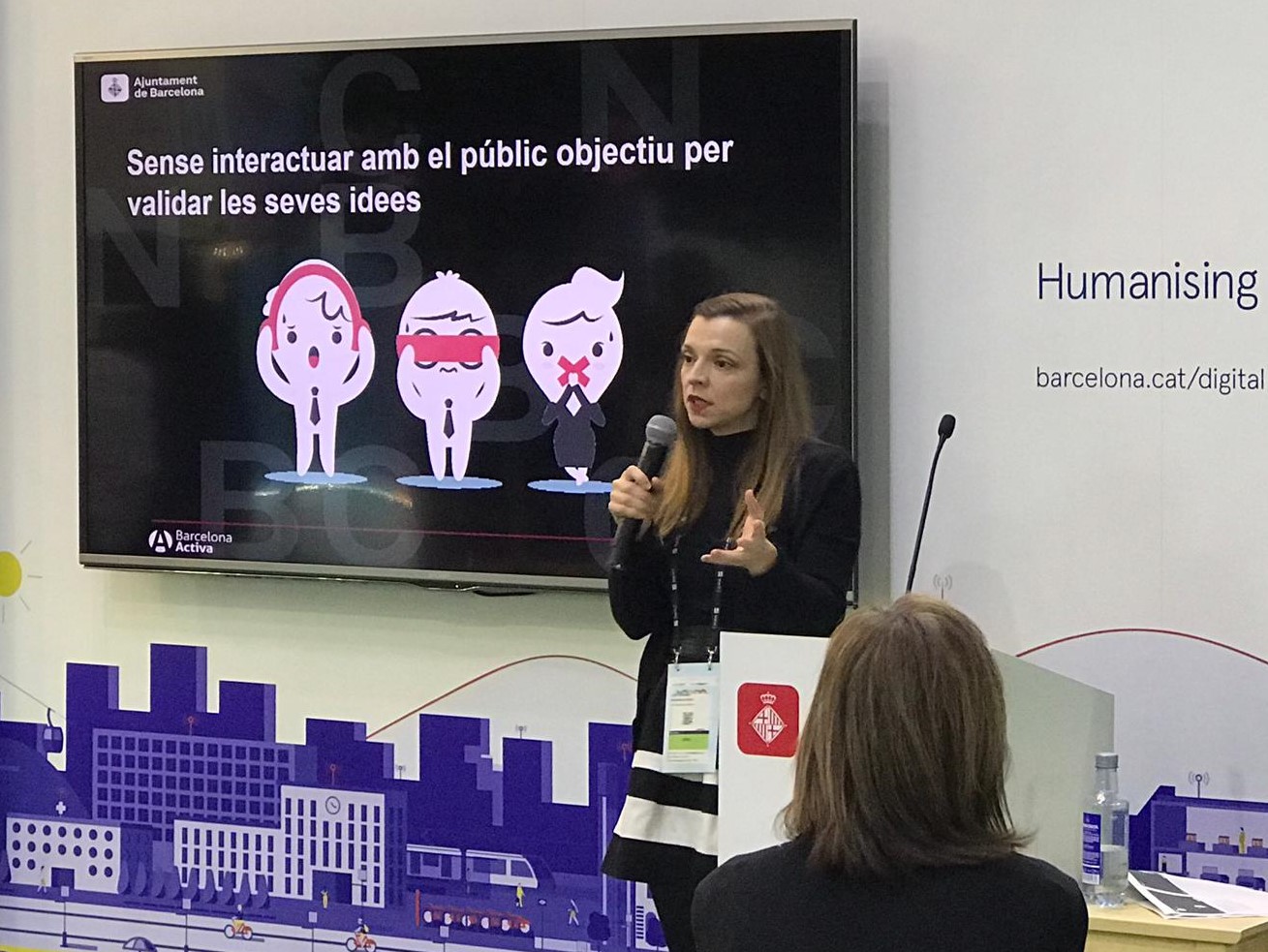 Where my key strengths lie?
Research
Qualified to undertake quick and effective user research by applying quantitative and qualitative methodologies in agile environments. Able to plan, coordinate and conduct the research process in order to have a solid foundation to use customer insights to problem-solve communications and product development challenges and identify opportunities for growth .
Strategic vision
Able to keep an overall enterprise perspective in mind and carefully balance the contributions of UX strategy with broader business constraints and opportunities. Focused on developing business acumen and the ability to speak about the value of a project, product, or method in terms of business outcomes.
Management
Efficient at leading cross product research and design efforts scoping a strategic overview, roadmap and deliverable timelines. Capable of leading and empowering people and establish effective working relationships between them. Competent evaluation of talent through resume, portfolio and interview loops.
Empathy
Capable of walking in someone else's shoes and transforming this genuine understanding into insights to solve problems and, ultimately, to build better products for business. Empathetic with collegues able to build strong work relationships that contribute collaborative effort, and promoting functionality .
---
Continuous improvement and learning while facing challenges.
Advocate for balanced qualitative and quantitative research.
Surround myself with different people
Empower and listen to everyone in the team.
Talk to humans before starting a project.
Promote ethics by design.
---
Understanding the reasons behind people's thoughts and actions.
Getting closer to the business answers through collaboration with my team.
Understanding how technology impacts people's behavior and influences their habits.
---
My story. Challenge as OST.
I am one of those people that thrive on learning through challenges on a daily basis. This is the story of how challenges have shaped me into the professional I am today
Challenge 1. 2004 – I want to make webs

Back in time, during my 4th course of Computer Sciences I stumbled upon dynamic websites (PHP+HTML+CSS) and Flash and Director (yes, I am that old) and I knew immediately I wanted to walk down that path.

I decided to prepare myself and succeed as a web maker, so I did my research and enrolled myself in the Multimedia private degree at the Open University of Barcelona .

After a few years and a bunch of jobs developing small websites, I found a job developing a RIA using PHP+ExtJS. When the project was almost ended the alternatives in my hometown were stay in the company for maintenance or continue developing small websites, and I wanted more.
Challenge 2. 2009 – If you want to improve, move out.

I moved to Barcelona to start working for bigger companies, I got hired by Notary Certification Agency, ANCERT to develop portals and online services for the spanish notaries.


Once there everything was different, we were more than 50 developers, during my time there I learned lots of things from them and I improved my technical skills a lot.


One day, the smartphones suddenly came onto the scene and became massive and during a visit to my family I realised my parents were struggling with their smartphones and I thought, "How is it possible? They aren't stupid" so I felt the urge to find some answers and I enrolled on the Fundamentals of Interaction Design course at UK Open University.
Challenge 3. 2012 – Pivot my career to UX

After that, I made the decision to pivot my career from development to UX so I took a Postgraduate course on Usability, Accessibility and User Experience at La Salle University and I found a job as a UX Designer to redesign the real-estate portal enAlquiler.


It went really well, I had an extraordinary boss to learn from, and the mission to redesign a whole portal. After lots of wireframes, iteration loops and test with users, the redesign was ready. It was launched and increased business numbers.
Challenge 4. 2014 – Become a Manager

A year and a half passed by and my boss left the country, so the company promoted me as its new Product and UX Manager and I had my first team: a couple of front-end developers.


During those 3 years I learnt lots of things: how to deal with people and become a good leader for my team, a huge amount of business lessons and and I realised that the fact of having been a developer myself was really useful when it came to speaking with CTO.


Suddenly the team grew and I was managing 1 scrum master, 2 frontend developers and 1 UX/UI designer, everything went smooth and a new opportunity arose.
Challenge 5. 2017 – Build a public UX Service from scratch

I arrived at Barcelona Activa with the huge responsibility of launching the new UX service and I had to do it on my own, because I was the first UX person in the company.


All I had was, an external study providing some basic guidelines to carry on the implementation of the service, some architecture plans to turn some meeting rooms into a laboratory and my experience.

So far, we have helped more than 100 companies and another UX person has joined the project. You can read further details of my work in this article: UXLab: Iterative Service Design from the inside out.

---
Drop me a line!! I would be glad to hear from you.