Mosaic factor is a company that combines purely technical profiles, such as data scientists with innovation profiles in charge of finding new solutions to current logistics and mobility challenges.
Sometimes my role is to support and help UX people to carry out their projects and goals in a company. Leading them to introduce user centric methodologies in the company successfully.
People, not robots
The first time I met with Mosaic Factor, the team explained to me that, given the nature of their work, the quantitative part in every project was thoroughly worked. However, the stakeholders I met with were concerned about not being so accurate with the qualitative part. Especially in projects related to people mobility.
At that time, the team only had one innovation engineer and her challenge was to introduce user centered design (UCD) methodologies into the team.
The challenge was to introduce user centered design (UCD) methodologies into the team.
Approach UX to the team
As in any early-stage UX company, we had to bridge the theory-practice gap to start working with the methodology. The challenge was to align the team and get everyone involved with the advantages of practicing UX methodologies.
Since there was already a person in the team leading this part, my job consisted of staying in the background helping her to achieve her goal. To do so, we have worked together during several sessions to design actions that would allow her to carry out her objective.
In a company new to the UX path, starting by introducing user-centric methodologies with clients can be difficult. So, together, we devised a strategy: before introducing UX methodologies in business projects, we would start with an internal project, Mosaic Factor website, to prove the value of UX and to persuade those who were sceptical.
Hands-on the web
The content and structure of business websites are often a source of discussion between the parties. So, we were determined to turn the situation around and turn it into an opportunity to progress on pending tasks, align the team and start using UCD methodologies.
From this point on, we designed a series of sessions that allowed the team to experience UCD methodologies first hand and put them into practice on the company's website.
The purpose was putting the team to work together to bring empathy to the processes the team was involved with to better empower users. We were also working to empower the team, with assets, understanding and even process flows.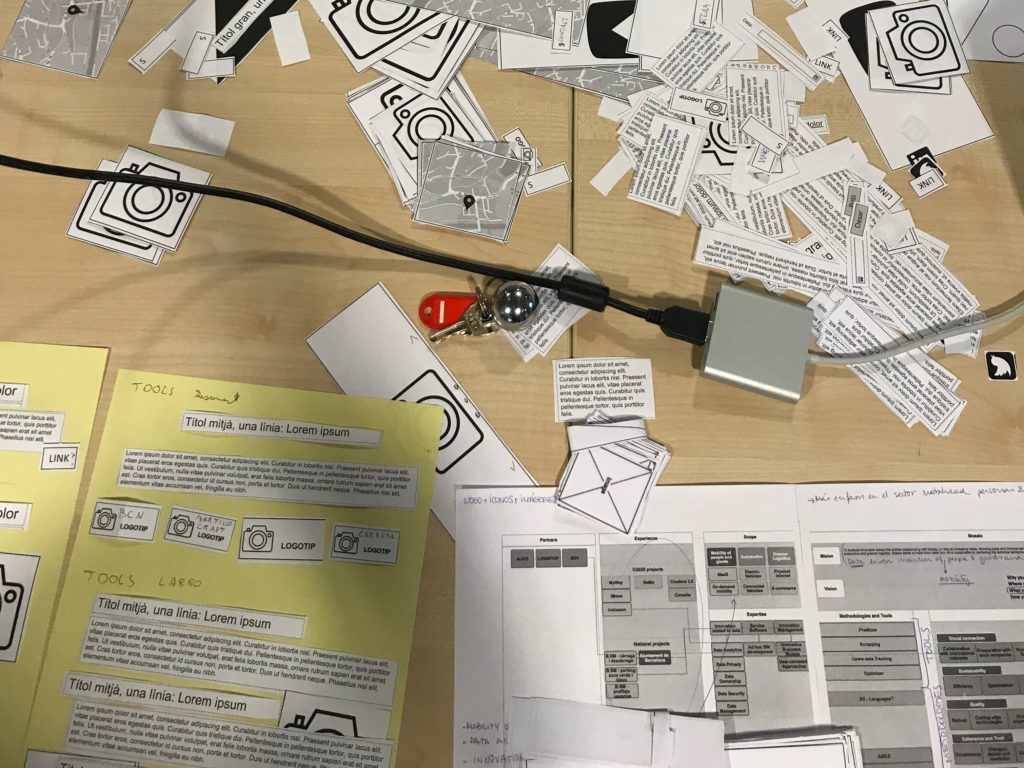 There was a lot of inside work essential to the success of the project and Mosaic Factor's innovation engineer, Lidia Sala, did a great job. The dynamics of our work together were more or less as follows:
First session:

Present a situation or problem
Outline a possible solution.
If necessary, I introduced new UCD techniques.

In between sessions: She developed a possible solution according to what we discussed in the first session.
Iterating the solution: In successive sessions, we evaluated the proposal and I helped her improve her solution until we were satisfied with the result.
Put into practice: She facilitated, on her own, the sessions with Mosaic Factor team.
Post-session: Together, we evaluated the outcomes and possible improvements for future situations.
Outcomes
The Mosaic Factor's website sessions we designed were successful, and we reached both goals: getting people on board and moving the project forward.
After those sessions, I continued helping Mosaic Factor to apply UX methodologies in their projects with European clients (sorry, but those are NDA protected), until, as expected, no further UX leading work was required from me.
Nowadays, as can be seen in the image below, user research and UCD methodologies are included in their portfolio as part of the solutions they provide.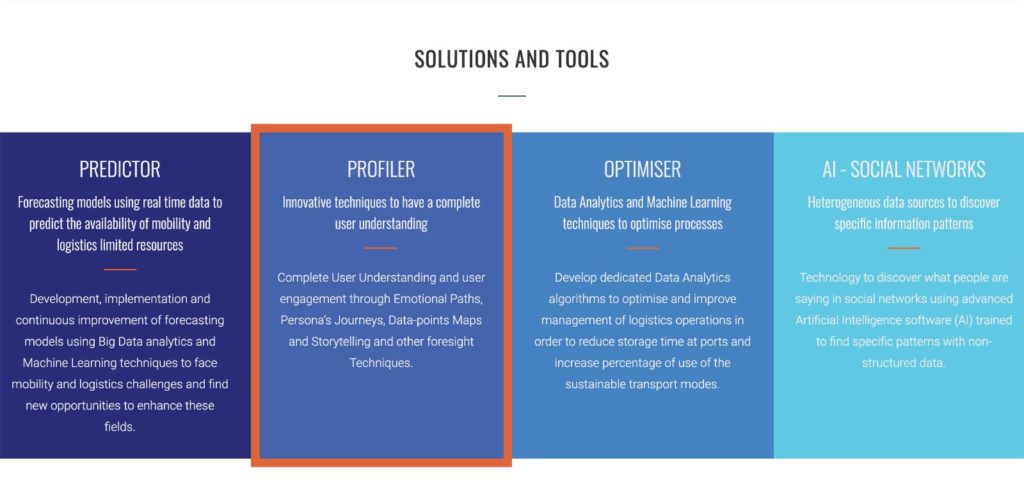 ---
Testimonial